Maternity Leave as of July 10th, 2022
I am currently on maternity leave as of July 10th, 2022. Please contact me for referral requests or any questions via e-mail at anna@psel.ca, thank you.
---
Past Seminars

Vancouver Island University, Elder College
December 11th, 2020 1:00-4:00pm (Nanaimo Campus)
February 27th, 2020 1:30-4:30pm (Parksville Campus)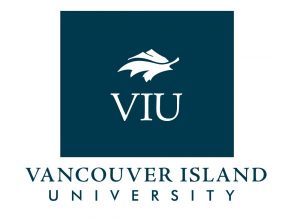 'Planning For The End Of Life'
This course will analyze the recent changes to the law of medical assistance in dying in British Columbia. Topics will include eligibility criteria, application requirements and the legal safeguards in place. It will also provide practical information for individuals interested in end of life care planning; including medical assistance in dying, Representation Agreements, Advance Directives and other legal documentation intended to provide you with optimal end of life care.
October 3rd, 2019 at 11:00am and 7:00pm
'Being Prepared Made Simple'
Yates Memorial Services, Parksville BC
Co-presenting with Tyler Shannik from Shannik Barrett Preneed Solutions and Members of the Qualicum Beach Oceanside Hospice Society
June 26th and 28th, 2019
'Estate Planning; Advice You Can't Afford to Miss'
Parksville, RBC and  at the Qualicum Beach, RBC
Co-presenting with Chad Zerr &Stephen Hoodspith, Financial Advisors with the Royal Bank of Canada
June 4th, 2019
'Being Prepared Made Simple'
Yates Memorial Services, Port Alberni BC
Co-presented with Tyler Shannik from Shannik Barrett Preneed Solutions and Chad Zerr, Investment Advisor with the Royal Bank of Canada
February 19th, 2019
"Being Prepared Made Simple; Wills & Estate Planning"
Yates Memorial Services, Parksville, BC
Co-presented with Bradd Tuck, Yates Memorial Services Operations Manager
October 30th, 2018 and November 1st, 2018
'Estate Planning; Advice You Can't Afford to Miss'
Parksville RBC, and Qualicum Beach, RBC
Co-presented with Chad Zerr & Stephen Hoodspith, Financial Advisors with the Royal Bank of Canada
February 14th, 2018
'Updates to the Law; Medical Assistance with Dying'
Vancouver Island University (Elder College), Parksville Campus
Co-presented with Lawyer John A. Hossack, John A. Hossack Law Corporation